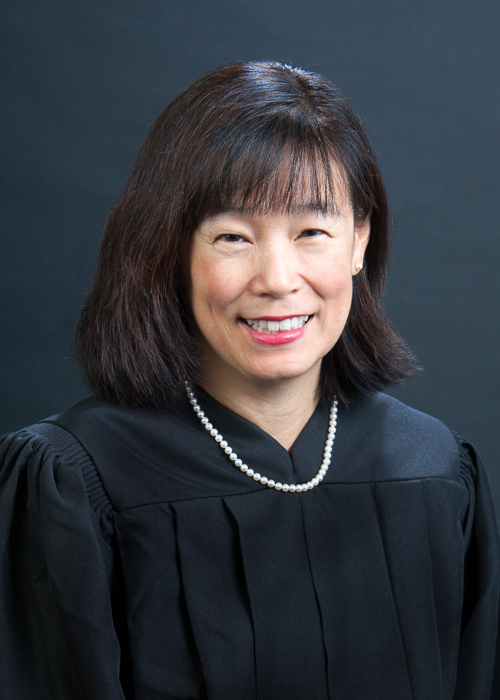 Magistrate Judge Sallie Kim
San Francisco Courthouse, Courtroom C—15th Floor
450 Golden Gate Ave., San Francisco, CA 94102

Please click the link below to join webinars (public hearings). If you are a case participant, you will join as an attendee, then you will be brought into the proceeding by court staff.
https://cand-uscourts.zoomgov.com/j/1606612971?pwd=U0o4Z3FmSU4zcmE1MjMzMjN5dllEdz09
Webinar ID: 160 661 2971
Password: 028445
Joining a Webinar by Phone or Other Connection
IMPORTANT NOTE:  If you are a case participant (attorney, party, witness, or other person who will actively participate in the hearing), it is strongly recommended that you join Zoom using the Zoom application rather than by a telephone connection.  If you must appear by telephone, the numbers posted for each judge are for the public and are listen-only, so you will need to contact the Courtroom Deputy (CRD) at least one business day before the hearing to request a Zoom invitation (which will be sent via email) in order to join the hearing as a case participant.
Local telephone dial-in:
US: +1 (669) 254-5252  or +1 (646) 828-7666
International numbers available: https://cand-uscourts.zoomgov.com/u/advFLxrTkx
H.323/SIP room system (Polycom/Tandberg/Cisco/etc.):
H.323: 161.199.138.10 (US West) or 161.199.136.10 (US East)
SIP: 1606612971@sip.zoomgov.com

View Judge Kim's Schedule of Upcoming Proceedings…
View Scheduling Notes…
Weekly Court Calendar Schedule
Criminal Law & Motion
& Criminal Case Management Conferences
Mondays at 11:30 a.m.
Civil Law & Motion
Mondays at 9:30 a.m.
Case Management Conferences
Mondays at 1:30 p.m.
Courtesy/Chambers Requirements in the Local Rules
The submission of chambers copies is often required for electronically filed documents. Whereas the local rules state whether and how soon chambers copies must be submitted, judges' individual standing orders sometimes create additional requirements and may differ from the local rules in other particulars. If they are not in agreement, these orders supersede the local rules.
View general information requirements for courtesy/chambers copies under the local rules.
The pertinent parts of Judge Kim's standing orders are set forth below:
Under Civil L.R. 5-1 and 5-2, parties must lodge an extra paper copy of any filing, with the exception of the written consent/declination to the assignment of a United States Magistrate Judge. All chambers copies should bear the ECF filing "stamp" (case number, docket number, date, and ECF page number) along the top of the page. All exhibits shall be clearly separated by tabs. Chambers copies must be marked "Chambers Copy" and submitted to the Clerk's Office in an envelope clearly marked "Magistrate Judge Sallie Kim," and include the case number on the envelope. The chambers copies must be mailed or delivered to chambers according to the deadlines set forth in Civil Local Rule 5-1(e)(7).
Any stipulation or proposed order in a case subject to e-filing should be submitted by email to skpo@cand.uscourts.gov as a word processing attachment on the same day the document is e-filed. This address should only be used for this stated purpose unless otherwise directed by the Court. Exhibit 3; etc.
Delivery Address
United States District Court
Office of the Clerk
450 Golden Gate Ave, 16th Floor
San Francisco, CA 94102
About Magistrate Judge Sallie Kim
Magistrate Judge Sallie Kim brings a broad range of civil and criminal litigation experience to the bench, with a special emphasis on civil cases in federal court.
Judge Kim graduated from Princeton University in 1986 and from Stanford Law School in 1989. Upon graduation from law school, she served as law clerk to United States District Judge Spencer Williams of this Court. She then entered private civil litigation practice in Palo Alto. From 1995-99, Judge Kim served as Associate and Assistant Dean for Student Affairs at Stanford Law School, after which she returned to private civil litigation practice and became a partner with the law firm of GCA Law Partners, LLP in 2002. She practiced at GCA Law Partners until she joined the Court in 2015.
Judge Kim's professional activities outside of regular civil litigation practice have included service in the following capacities: Co-Director of the Trial Advocacy Program and Lecturer in Law at Stanford Law School beginning in 2014; the Interim Title IX Coordinator for Stanford University in 2013 and 2014; and Volunteer Deputy District Attorney for Santa Clara County for 14 weeks in 2010.