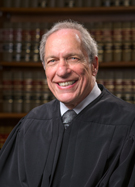 View Judge White's Schedule of Upcoming Proceedings…
Parties Should Consult Court Scheduling Notes…
Weekly Court Calendar Schedule

| | | |
| --- | --- | --- |
| Criminal Law & Motion | Tuesdays | 1:00 p.m. |
| Civil Law & Motion | Fridays | 9:00 a.m. |
| Pretrial Conferences | Mondays | 2:00 p.m. |
| Case Management Conferences | Fridays | 11:00 a.m. |
Chambers Copy Requirements
The processing of unnecessary chambers copies wastes resources and burdens the court.  Pursuant to Civil Local Rule 5-1(d)(7), chambers copies should not be submitted unless required by the assigned judge's standing order or specifically requested by the assigned judge.
Judges' standing orders may include additional requirements and may differ from the local rules in other particulars.  If they are not in agreement, a judge's standing order supersedes the local rules.
The pertinent parts of Judge White's standing orders are set forth below:
Unless the Court directs otherwise the parties shall not submit chambers copies of materials that are filed electronically. If the parties manually file an item that is contained on some form of electronic media, e.g., a CD-ROM or a thumb drive, they shall provide the Clerk with the original and shall provide the Court with a copy of that electronic media.
Delivery Address
Ronald V. Dellums Federal Building
& United States Courthouse
Office of the Clerk
1301 Clay Street, Suite 400 S
Oakland, CA 94612
About District Judge Jeffrey S. White
Born 1945 in Brooklyn, New York.
Federal Judicial Service:
Nominated by President George W. Bush July 25, 2002; confirmed by the Senate November 14, 2002; received commission November 15, 2002
Education:
Queens College of City University of New York, B.A. 1967 SUNY University at Buffalo, J.D. 1970
Professional Career:
Attorney, Criminal Division, U.S. Department of Justice 1970-1971
Assistant U.S. attorney, District of Maryland 1971-1977
Attorney, Criminal Division, U.S. Department of Justice 1977-1978
Private practice, San Francisco, California 1978-2002